I've determined over time that no one who reads this site seems to care about the Oscars nearly as much as I do.

Well, I guess I've always known that. What I mean is, no one who reads this site cares about the Oscars within a million miles as much as I do. I'll bet a full half the people reading this article were not aware the Oscars were even happening tomorrow until I posted this. It's just one of the varying things I write on this site that interests me much more than it interests you, and there's nothing wrong with that.
But every year I write a long diatribe about each award, and then people come to the page and scan each section quickly, looking for a leg up to win their office pools. And those are the most interested people that I get.
Frankly, though, I write this site for my own entertainment anyway, so screw all y'all. But since I'd find it much more entertaining if I went out and got some Chinese food right now, I'll make this quick. A prediction in each category, followed by a sentence or so.
I'm sort of blasé about the Oscars this year anyway. Not sure why I'm not more enthused – I've seen eight of the nine films nominated in Picture (and really liked seven of them), for once several of the big awards aren't set in stone, and I'm one of the few people alive who thinks Seth McFarlane is a good choice for Oscar host. But I didn't read any Oscar predictions this year, and I normally churn through those. I'm sure I'll enjoy the telecast, I'm just usually a little giddier.
By the way, I'm definitely live-tweeting throughout the show, so be sure to either check that out or unfollow me, depending on your proclivities.
Let's start with the technical awards:

Makeup and Hairstyling: It's strange that this is a tough choice, but it's a choice between Les Mis (a prestige film where the makeup department just rubbed dirt on the actors faces) and The Hobbit: An Unexpected Journey (where humans are covered in ridiculous dwarf makeup). I'm gonna say The Hobbit, though I acknowledge that it's just because it wins the award for "Most Makeup" rather than "Best.
Costume Design: Anna Karenina. This is the sort of movie that's designed to win these sorts of awards, since Joe Wright's last two movies (Pride & Prejudice, Atonement) both got nominations in this category. I don't think either won though, so that may be a bad sign. Still, the Academy loves to give awards to people who keep getting nominated and not winning!
Original Song: "Skyfall" by Adele. Like it's even a question. The Academy wouldn't do Adele (or, as I like to call her, "Classy Taylor Swift") like that. That girl's been through enough.
Production Design: Anna Karenina. The film had all that cool interlocking staging (the whole movie is reconceived to take place inside a theater), and this is the award that honors that sort of thing. By rights, this should probably go to Les Misérables, but we never saw enough shots of the actual sets to determine if they were as good as they looked while out-of-focus behind people.
Sound Mixing: That is, the award for recording sound on the set. Les Misérables should win this handily, since – if you didn't know – all the singing was recorded live.
Sound Editing: This is the award for "creation of sound effects," and it'll go to Life of Pi. Because it's a great movie and it's not going to win anything else.
Visual Effects: Life of Pi. Except for visual effects, I mean. Life of Pi is definitely going to win Best Visual Effects.

Film Editing: Argo. It's probably going to win Best Picture, which means it's probably going to win Film Editing. Most of the time, that's just how it works. That said, it's not a bad pick.

Original Score: I think Life of Pi wins, but I honestly don't remember the score from any of the other films, except for from Lincoln, because I thought John Williams did such a lousy job with it. Actually, I have a vague recollection of liking the score in Skyfall, too. I think Thomas Newman did it, but I'm too lazy to check. Wait, no I'm not. Hang on… yes, it is Thomas Newman. Not that it matters. No one's giving an Oscar to a Bond movie – unless, of course, Adele is coming up to accept the award in a floral dress, gushing in a posh British accent.
Okay, now that the dull techie stuff's out of the way, let's move on to the categories no one ever knows anything about.


Live Action Short Film: "Curfew." It's the only one I'd heard of. Normally I haven't heard of any of them.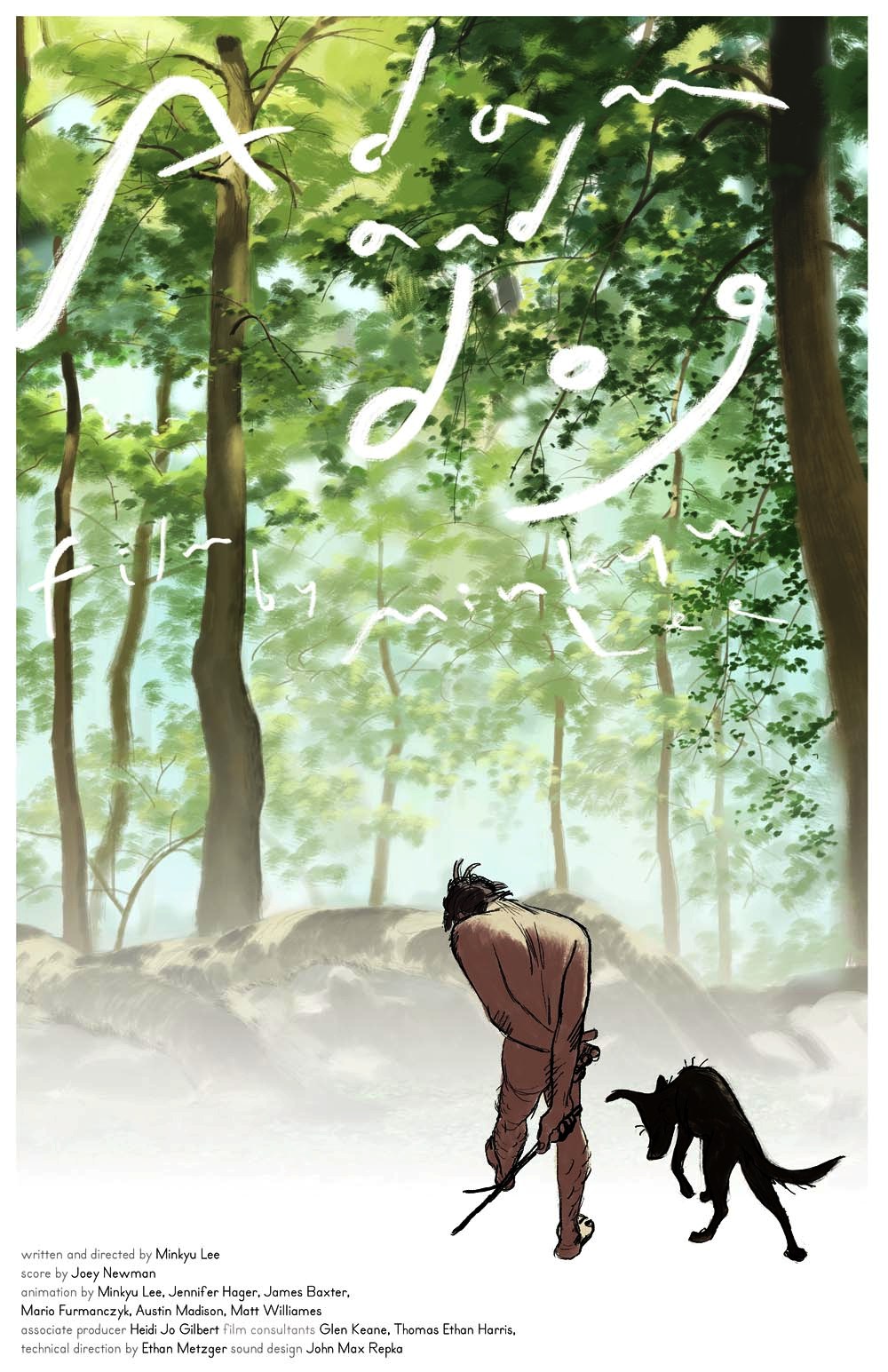 Documentary Short: "Innocente." It's the story of a homeless, undocumented teenager who's determined to become an artist. How does that not win? It doesn't even sound like a real movie. It sounds like something made up to win an imaginary Oscar. Here's a link to the trailer. I think you'll agree with me.


Animated Short Film: "Paperman." Disney did a good job of promoting this across the web, and I know a lot of voters tend to vote on this without having seen the rest of the films (it isn't like Documentary Feature, where voters have to prove they've seen all five films). Possible spoiler: "Adam and Dog," a buzzy independent film that also released their entire short to the net last week. It's a charming concept – how man and dog first became best friends, back at the beginning of time.
Foreign Language Film: Logic dictates that this has to go to Amour, since it's also nominated in Best Picture and none of the other films are. But the voters who cast their ballots in this category – again, a smaller group than the overall Academy voters – can be contrarians. I'm going out on a limb and picking Chile's No instead.

Documentary Feature: I've heard nothing but overwhelming adoration for Searching For Sugar Man. I'm gonna have to see this movie.
Animated Feature: This may be the only time I ever do, but I'm going against the Pixar movie. I don't think Brave takes it. I know Frankenweenie has won a lot of awards, but I say that the Academy goes populist, and picks Wreck-It Ralph. The movie's so good!

Original Screenplay: This is the tough one. I think Django Unchained isn't going to win any other awards, so the Academy gives Quentin Tarantino this one. That said, I think both Moonrise Kingdom and Zero Dark Thirty are more impressive pieces of screenwriting. But unless Flight wins for some reason, I'm fine with whatever gets picked.

Adapted Screenplay: Gosh, Argo probably wins here, doesn't it? It's not an undeserving win if it does, but I've got to hand the award to Tony Kushner for Lincoln. That screenplay is a magnificent piece of historical fiction. I can't even imagine the research it would've taken to make that thing.
Okay, on to the biggest – but least surprising – categories.
Supporting Actress: Anne Hathaway. I don't have to explain why. Everyone knows this is happening. Only Sally Field is even making the press rounds, trying to compete against her. And I don't see that upset happening.

Supporting Actor: Tommy Lee Jones has won everything up until now, so it seems likely he'll win this. Though word is Robert De Niro is making the rounds, shilling for Silver Linings Playbook, and he never does that. I'd let that influence me, but I don't think he's all that impressive in Playbook. He's good, sure, but not remarkably so.

Leading Actress: There's a campaign for Emmanuelle Riva that goes something like "we should vote for her, because she's old and might be dead soon." Which is exactly the sort of voting nonsense you hear every year. An actress no one had heard of until two months ago, and now the Academy feels the need to show her more support than they've ever shown any of their own family members, because people are watching. Anyway, I'm picking Jennifer Lawrence, because people seem to want to avoid voting for Zero Dark Thirty in any way, so Jessica Chastain won't win. Which makes me sad, because she's so, so good in that movie.
Leading Actor: Daniel Day-Lewis. I love Daniel Day-Lewis. He's actually crazy, but in the best possible way. He's a method actor who actually does become his role, as opposed to most Hollywood actors, who are just making idiots of themselves, wearing 17th-century underwear for three months because they think it'll help them get in character.
My favorite Day-Lewis story is from Lincoln is that he started writing notes to people on set, as Abraham Lincoln, in Abraham Lincoln's handwriting. If they ever made a sequel (and they cannot, for obvious reasons), he'd probably have spent so much time in the character he'd be qualified to run for President.
He wouldn't, though, because he'd believe that he already served two terms back in the 1800's.

Director: Steven Spielberg for Lincoln. We haven't given him one of these in a while, and the two best directed films didn't land nominations for their director, for no apparent reason.
I know I've complained about this before, but this really is ridiculous. How hard was it for Michael Haneke to direct Amour, really? I know that there's something to be said for "coaxing great performances out of actors," but in his movies, actors are sitting in armchairs in well-lit libraries, talking to each other. There's only so much directing that actually need to happen.
Best Picture: Argo. It's won everything up until this point. Why shouldn't it win this? And I don't mean that in a mean-spirited way, I really like Argo. It's just won everything, so odds on it wins this.

Sigh. I can't believe that's the shorter version of my Oscar predictions. Next year, I'm gonna give myself a 300-word limit and see what happens.